Cosmetic Dentist – Little Ferry, NJ
Feel Proud of Your Grin
When you're embarrassed of your teeth, you're less likely to smile, which could take a toll on your self-esteem, relationships, and overall quality of life. As a cosmetic dentist in Little Ferry, NJ, Dr. Erin Peters wants to help you feel proud of your grin again. She loves having the opportunity to restore a patient's confidence in themselves through a variety of cosmetic dentistry services, and you can start exploring your options by calling Erin Dental and scheduling a consultation!
Why Choose Erin Dental for Cosmetic Dentistry?
Experienced Dentist Who Speaks Fluent Spanish
Treatments Customized to Meet Your Unique Needs
Convenient Take-Home Teeth Whitening Kits
Veneers
If you'd like to completely transform your smile, veneers can be an excellent choice. These extremely thin shells are made of dental porcelain, which resembles tooth enamel in nearly every way and can be customized to match your smile. Once the veneers are fitted over the front-facing portions of your teeth, virtually all of their flaws will disappear, from discoloration to chips to misshapenness and more. Veneers are also quite durable and can easily give you a flawlessly confident grin for a decade or longer.
Metal-Free Dental Crowns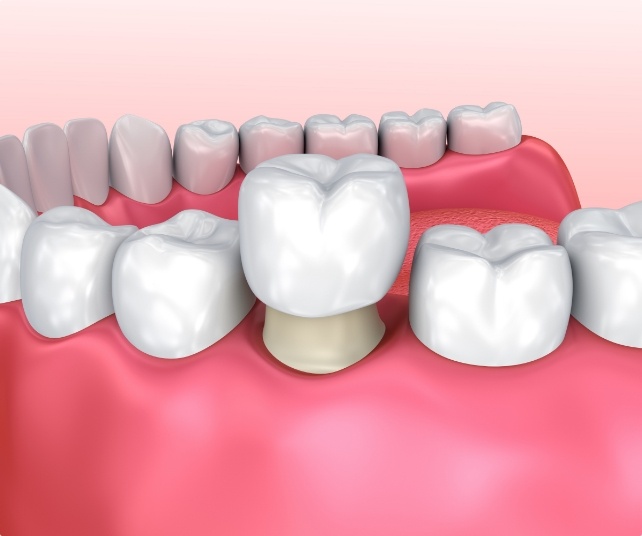 These days, you no longer need to worry when you hear that you need to get a dental crown. At Erin Dental, we offer metal-free, tooth-colored crowns that are designed to protect your tooth while blending right in with your overall smile. This means you don't have to sacrifice the way your tooth looks in order to improve its health!
Cosmetic Dental Bonding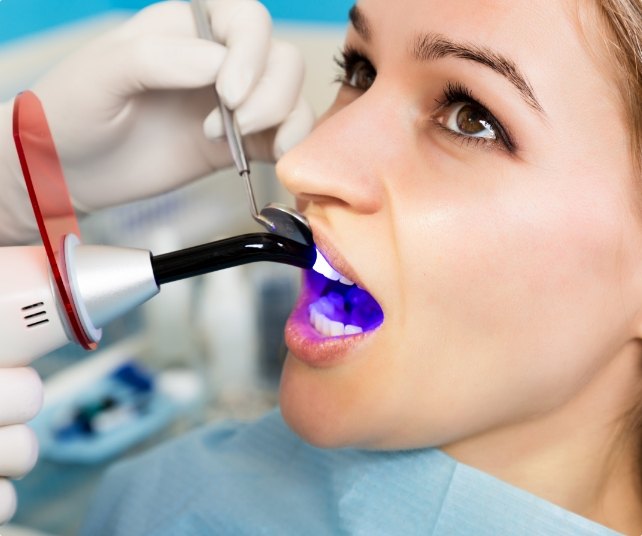 The tiniest imperfections in your teeth can dramatically impact your overall smile and self-confidence. If you'd like to address a small yet noticeable flaw in a tooth, we may suggest cosmetic bonding. After matching some composite resin to the color of your enamel, Dr. Peters can sculpt it over the offending stain, chip, gap, or crack in your tooth until it has basically disappeared. Cosmetic bonding is one of the fastest and easiest aesthetic services we offer; it can typically be completed in a single appointment.
Teeth Whitening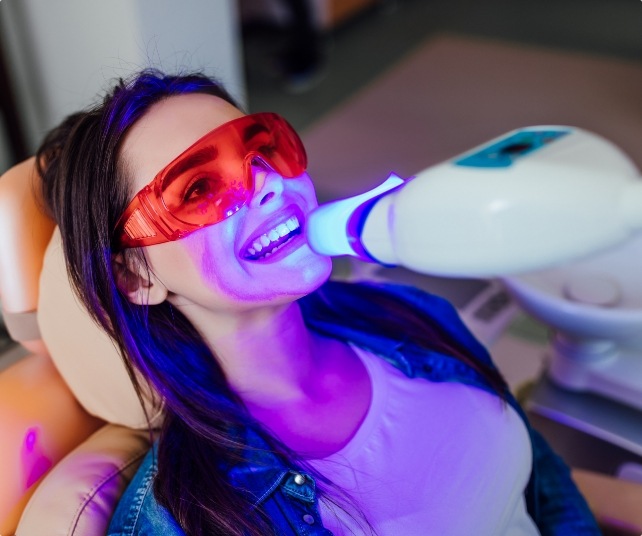 If you're interested in brightening your entire smile, we can provide professional-strength at-home teeth whitening kits from Philips Zoom. Unlike the whitening products you'll find in stores, this solution uses custom-fit trays along with a super-potent bleaching agent. After using the kit for a short amount of time each day, your grin should be multiple shades brighter after just two weeks. Plus, this treatment minimizes sensitivity because it's personalized to suit your specific needs and goals.
Cosmetic Dentistry FAQs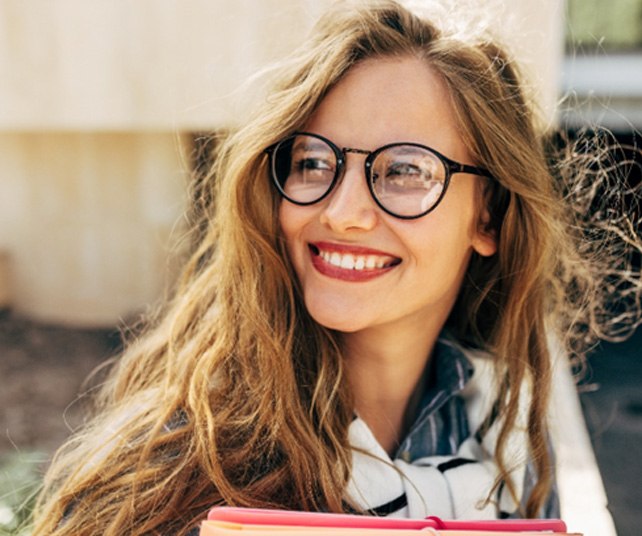 If you aren't happy with the current appearance of your smile, there is a wide variety of cosmetic solutions available to help you achieve the pearly whites you've been dreaming of. However, it pays to be well-informed, so we're here to help! Here are the answers to some of the most common questions we receive about cosmetic dentistry in Little Ferry. If you don't see the information that you've been looking for below, give us a call . We'd be happy to answer your questions and get you started with a consultation.
Is Cosmetic Dentistry Expensive?
Many people associate cosmetic dentistry with expensive treatments, but that doesn't necessarily have to be the case. Its pricy reputation likely stems from the fact that dental insurance rarely covers cosmetic treatments, so you'll typically have to pay out of pocket. Improving your smile may seem costly at first, but it's important to consider the investment you're making in your self-esteem, confidence, and quality of life.
Is Cosmetic Dentistry Safe?
As long as you are under the care of a trained professional, then yes, most cosmetic dental treatments are perfectly safe for most patients. Of course, not every treatment is right for everyone. That's why your dentist will examine your smile ahead of time to give you an honest assessment of which procedures may not be right for you. Some services may pose a risk if an underlying oral health issue isn't treated first. For example, placing a veneer over a decayed tooth may make the decay more difficult to treat later on. However, your dentist will plan to address problems like these before moving forward.
How Do I Know If I Need Cosmetic Dentistry?
If you're not 100% confident in the smile you see in the mirror, you could most likely benefit from cosmetic dentistry. Stained or discolored teeth often can't be fixed with over-the-counter whitening products, but professional whitening can get the job done. Chipped or cracked teeth may be repaired with a veneer or tooth-colored dental crown. If you want to look more youthful, cosmetic dentistry can help with the too! The best way to find out if cosmetic treatment is right for you is by attending a consultation with your dentist. This way, they can recommend which procedures would be ideal for you.
Does Cosmetic Dentistry Hurt?
Many patients are hesitant to commit to treatment because they are worried that it will be painful. We do everything we can to make you feel as comfortable as possible for the duration of your treatment. Many cosmetic treatments, like teeth whitening, are noninvasive and don't even require a local anesthetic. For treatments like veneers and dental crowns, where the tooth needs to be reshaped, your mouth will be numbed ahead of time. You may experience some residual soreness and sensitivity for a few days afterward, but this should be mild and temporary.