Meet Our Dental Team – Little Ferry, NJ
Get to Know Our Small but Mighty Dental Team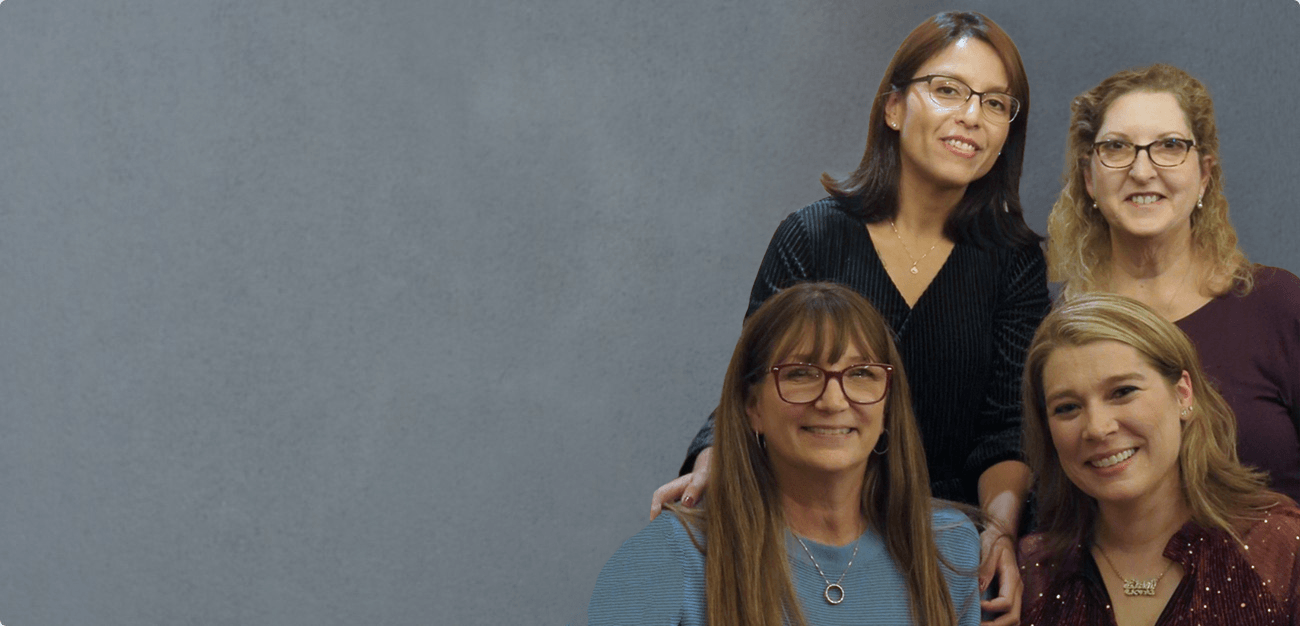 We strive to make every visit to Erin Dental productive and stress-free for the entire family, and our team of highly skilled and friendly dental professionals goes above and beyond to make that happen. They're here to make sure your appointments run smoothly and that you feel at-ease the whole time. Want to learn more about our dental team members before your visit? Read their bios below.
Nancy, Office Manager
Nancy has nearly four decades of experience in the dental field, and each of those years has been spent right here with our team! She attended Fairleigh Dickinson University for her studies, and she has her license in Dental Radiography. Currently, however, her favorite aspect of her job is building long-lasting relationships with both our patients and our staff.
Originally from New Jersey, Nancy is a mother of two sons. When she isn't at the office, one of her favorite things to do is spend time in upstate New York at her family home. Here's a fun fact about her: she's been working at our office since she was 18 – it was her first job out of high school!
Dawn, Dental Hygienist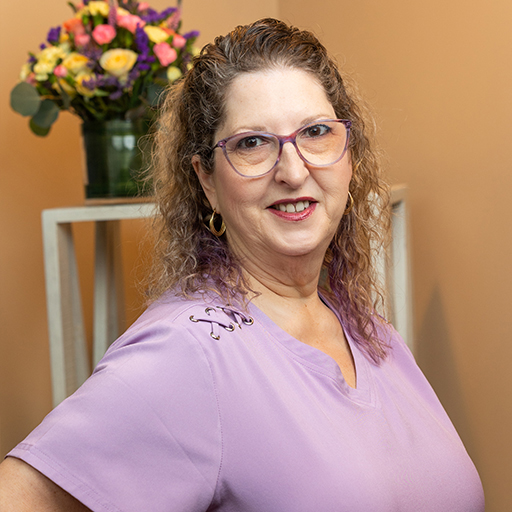 Dawn has more than 36 years of experience in the world of dentistry, and she has spent the last three decades with our team! As a result, her patients have become more like extended family and friends. Having the opportunity to provide quality healthcare to multiple generations is extremely rewarding for her! As for her studies, she attended Bergen Community College and has undergone additional training in CPR and Basic Life Support.
Dawn has two adult children and a fur pup, Roxie. Her interests outside of dentistry include cooking, baking, entertaining, doing crafts, walking outside, traveling, and watching sunrises and sunsets. Here's something you might not know about her: she once attempted to save a man's life on a Catamaran boat.
Nathaly, Dental Assistant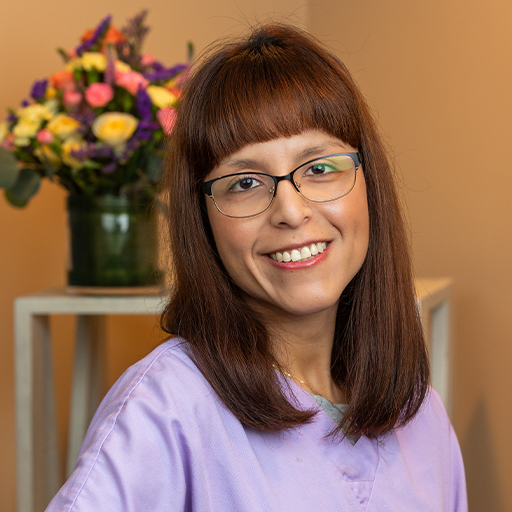 Nathaly was born and raised in Ecuador, and she completed her studies at Eastwick College. Now, she has over a decade of experience as a dental assistant! When asked about her favorite part of her job, she shared that it's being a part of a team that feels like family and makes people feel comfortable.
Nathaly was raised by a single mother who inspired her to be independent, a fighter, and a hard worker. She's proud to now share those qualities with her own daughter! In addition to spending time with loved ones, she enjoys using her time outside the office to be outdoors, especially when it involves going to the beach or lake.