Replacing Missing Teeth – Little Ferry, NJ
Closing the Gaps in Your Grin
Has tooth loss kept you from living your life to the fullest? If so, we encourage you to contact Erin Dental and ask about our options for replacing missing teeth at our Little Ferry, NJ dental office. We offer a number of solutions for closing the gaps in your grin and restoring your ability to chew, talk, laugh, and enjoy your day-to-day life again.
Why Choose Erin Dental for Replacing Missing Teeth?
Gentle Dentist with Over a Decade of Experience
Natural-Looking, Durable Materials
Partnered with Excellent Dental Implant Specialists
Dental Bridges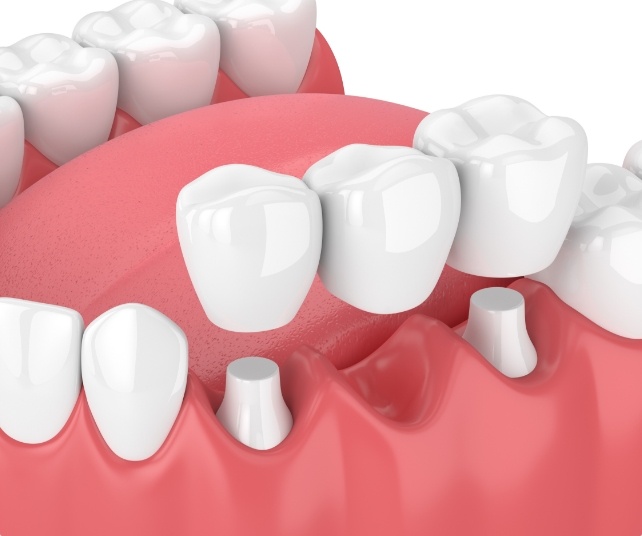 This type of dental prosthetic is designed to literally bridge the gap left by one or more missing teeth in a row. The appropriate number of artificial teeth are attached to crowns on either side, which are placed over the remaining teeth next to the gap in your smile. Not only do dental bridges complete your grin, but they also prevent the other teeth from drifting out of alignment – a very real risk after tooth loss.
Learn More About Dental Bridges
Dentures & Partials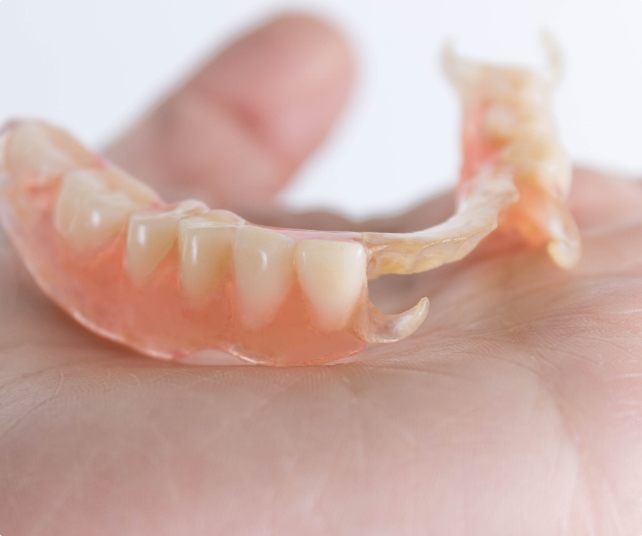 If you're missing multiple teeth or even all of them, then dentures can be a simple and effective way to replace all of them at once. A full denture consists of an entire row of prosthetic teeth on a pink acrylic base that rests on the gums. Partials dentures, on the other hand (also known as partials), contain a set number and arrangement of replacement teeth that attach to your natural teeth via a metal frame, filling in the gaps effortlessly.
Dental Implants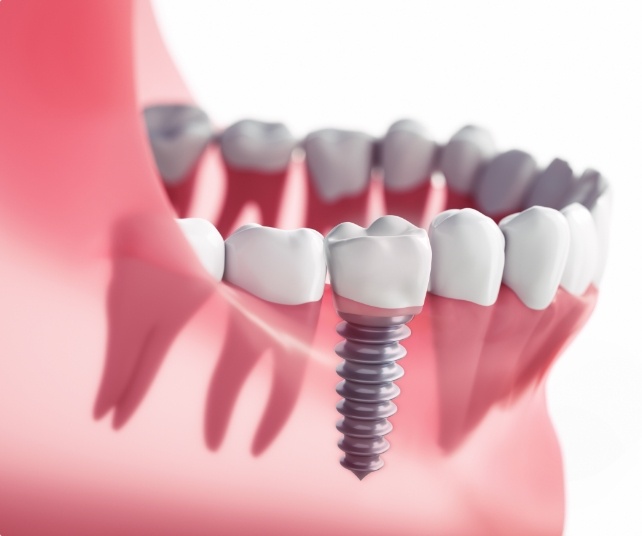 Considered the premier form of tooth replacement, dental implants last longer and feel more lifelike than any other option. That's because they bring back the roots of the teeth that are embedded in the jawbone. After an oral surgeon has placed the implant posts in your jaw, Dr. Peters can attach a customized crown, bridge, or denture on top to complete the look and feel of your smile.