Dental Insurance – Little Ferry, NJ
Making It Easy to Save on Dental Care
Every dental insurance plan is different, and on top of that, the terminology and limitations can be confusing. Our team at Erin Dental will help you navigate the murky waters of your specific policy and ensure you save every single dental dollar you deserve. When you visit our dental office, you can rest easy knowing that Nancy, our dental insurance expert, will file your claims and maximize your benefits to the fullest. Below, we've outlined some important information to know about dental insurance. Call us if you have additional questions!
Understanding How Dental Insurance Works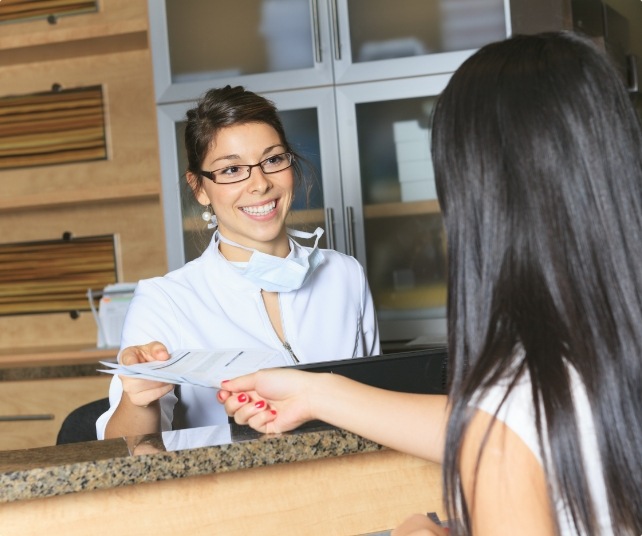 Like medical insurance, dental insurance is designed to cover a certain amount of care costs per year (known as the annual maximum) in exchange for paying monthly premiums. You'll have to pay a small amount out-of-pocket, called the deductible, before your coverage kicks in.
However, there's one main difference between the two. Medical insurance is meant to pay for treatments after health issues arise, while dental insurance focuses on stopping these problems before they start. That's why dental insurance tends to offer the most coverage on preventive care.
What Your Dental Insurance Plan Covers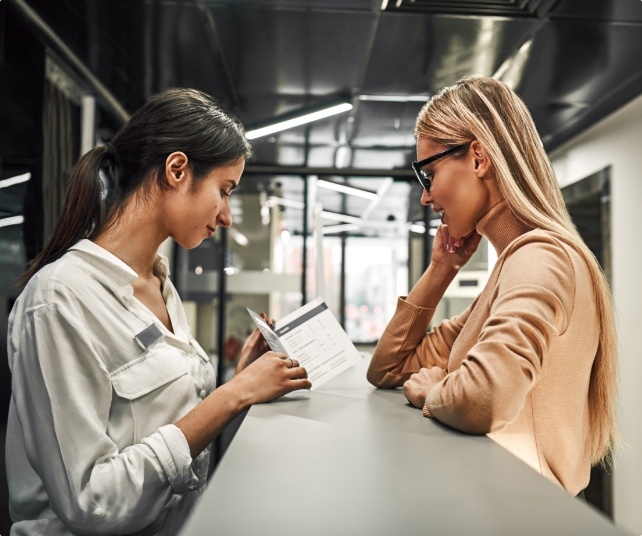 The details of every dental insurance plan can vary, but most of them operate on a similar general framework in terms of which services are covered:
Preventive care, such as cleanings and exams, is typically covered at 80-100%.
Restorative treatments, like fillings and dentures, are usually covered at 50-80%.
Cosmetic services, including veneers and teeth whitening, are rarely covered since they're not medically necessary.
Our In-Network PPO Dental Insurance Providers
Erin Dental is in-network with several dental insurance companies, which means we have negotiated with them to provide services at discounted rates for patients with their plans. If you have any of the plans listed below, you can expect your out-of-pocket expenses to be minimized. However, we also accept all PPO dental plans, so patients can still look forward to saving on their care even if their plan is out-of-network.
Delta Dental
Aetna
Blue Cross Blue Shield
Cigna
Don't see your plan? We likely take it! Reach out to our team today!