Restorative Dentistry – Little Ferry, NJ
Giving Your Smile the Repair It Needs
Did you know that teeth are stronger than bone? Unfortunately, they can't repair themselves like bones can, so damaged teeth will only get worse if you leave them untreated. At Erin Dental, we'd love to help you enjoy a functional, pain-free smile after dental damage, and that's why we provide numerous options for restorative dentistry in Little Ferry, NJ. Contact us today to schedule your consultation with Dr. Erin Peters!
Why Choose Erin Dental for Restorative Dentistry?
Caring Dentist Willing to See Patients of All Ages
Metal-Free, Natural-Looking Materials for Crowns & Fillings
Same-Day Emergency Dental Visits
Tooth-Colored Fillings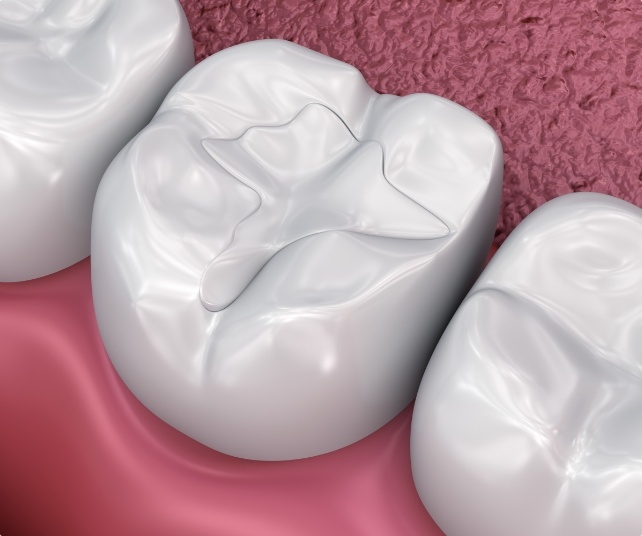 Instead of the dark amalgam fillings of years past, our dental office treats cavities with tooth-colored fillings. As the name implies, this treatment is designed to seamlessly restore your decayed tooth without standing out in your smile. These fillings are made from composite resin, which is color-matched to your enamel for precise results. They also bond directly with the tooth, blocking off the nerves and preventing the sensitivity that often accompanies metal fillings.
Dental Crowns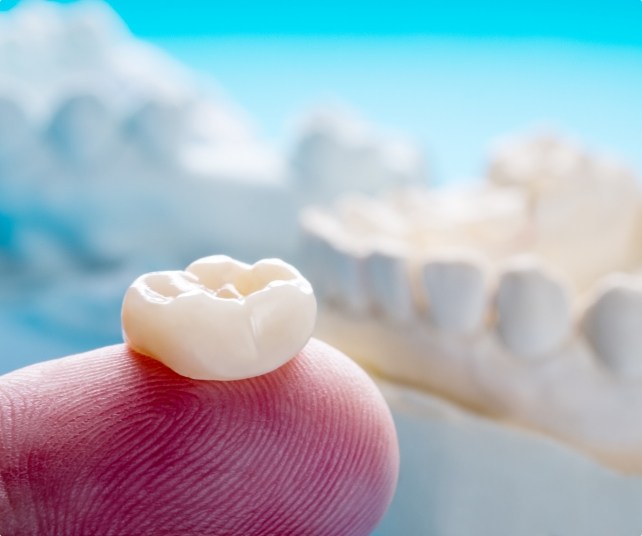 Dental crowns are customized "caps" that are placed over injured teeth to restore their function while protecting the remaining structure from additional damage. Each one is shaped to fit over your specific tooth, and the color is carefully chosen to match the surrounding teeth for seamless results. We offer metal-free crowns as well as porcelain-fused-to-metal crowns, which combine the durability of metal with a stunningly lifelike appearance.
Learn More About Dental Crowns
Tooth Extractions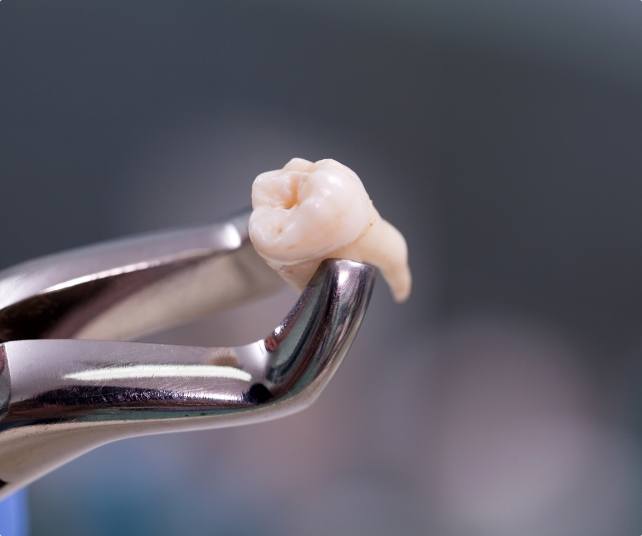 Despite our best efforts to preserve your natural pearly whites, sometimes a tooth may be so injured or decayed that removing it is the only solution. We understand that the idea of tooth extractions can be anxiety-inducing for some patients, so rest assured that our team will keep you comfortable and well-informed every step of the way. With local anesthesia and dental sedation, your procedure should be practically painless.