Gum Disease Treatment – Little Ferry, NJ
Stop Gum Disease from Progressing
Dentistry is primarily focused on the teeth, but when it comes to your oral health, your gums are equally important. When plaque builds up in the mouth, the gum tissue may fall victim to a bacterial infection called periodontal (gum) disease. Since gum disease is the leading cause of tooth loss in adults, it needs treatment before it progresses to the advanced stages. Dr. Erin Peters and the team at Erin Dental is ready to help! Contact us today to learn more about gum disease treatment at our Little Ferry, NJ dental office.
Why Choose Erin Dental for Gum Disease Treatment?
Small, Friendly Dental Team
All PPO Dental Insurances Accepted
Relaxing Sedation Dentistry Options
Scaling & Root Planing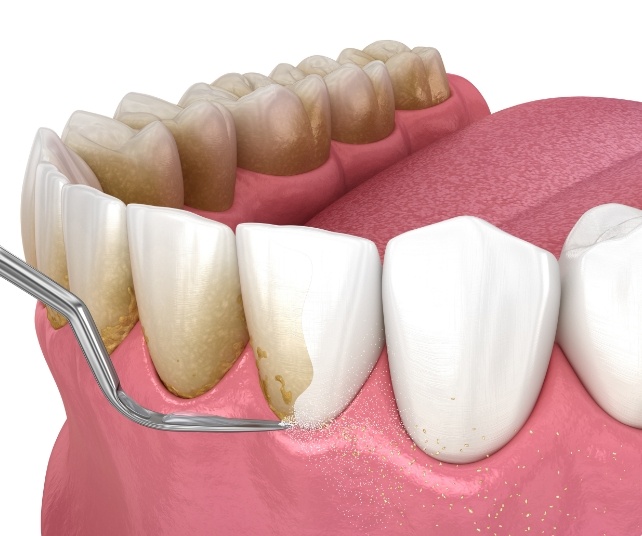 With scaling and root planing (also known as a deep cleaning), we can remove the bacteria-filled plaque that have infected the gums. After clearing away plaque deposits from above and below the gumline, we smooth the roots of the teeth, making it harder for bacteria to accumulate there in the future. Sometimes, a single session of scaling and root planing is enough to halt the progression of gum disease, but patients with more severe infections may need to repeat this treatment every few months.