Veneers – Little Ferry, NJ
Enhance Every Aspect of Your Smile
Teeth whitening can remove stubborn stains, dental bonding can fix noticeable chips, and metal-free restorations can improve the shape of your teeth. But what if you want to completely transform the look of your smile? What should you do? Veneers in Little Ferry are one of the most sought-after cosmetic dental treatments because they can address multiple imperfections at once – in as little as two appointments too! If you'd like to learn more about this smile-enhancing solution, contact our team or read on.
Why Choose Erin Dental For Veneers?
Exceptional Dentist With 10+ Years Of Experience
Morning, Lunchtime, And Evening Hours Offered
Multiple Financial Solutions Available, Including CareCredit
What Are Dental Veneers?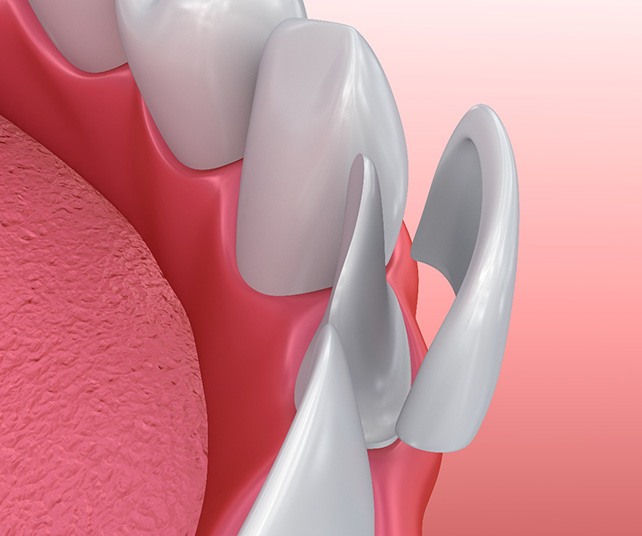 Veneers have skyrocketed in popularity over the last few decades, so there's a good chance you've seen them on magazine covers, in social media ads, and maybe even on someone you know. But what exactly are they? Veneers are a cosmetic dental treatment that uses thin shells of high-quality dental materials, like porcelain, to conceal a wide range of imperfections – from small chips to severe discoloration. Both durable and lifelike, this smile-transforming service can be used to address one flawed tooth or enhance every aspect of your smile!
The Process of Getting Veneers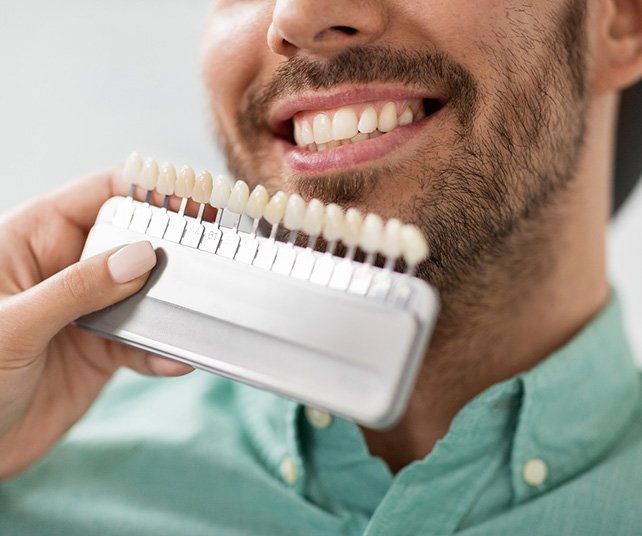 Naturally, the veneers process starts via a consultation with our exceptional Little Ferry cosmetic dentist, Dr. Erin Peters. After she has learned all about your smile goals and determined that you are a candidate, she will create your custom treatment plan, taking note of everything from the ideal color to the perfect shape of each veneer.
The next step is to "prep" your tooth or teeth by removing a small portion of the enamel. This step is essential because it will ensure that the final result doesn't look bulky or unnatural in any way. After taking impressions of your teeth for the dental lab, we will place a temporary veneer on each treated tooth to prevent enamel erosion, tooth sensitivity, and the like.
A few weeks later, your final veneer or veneers will arrive. Once we've confirmed that they meet all of the specifications, you'll return to our office so Dr. Peters can bond them to your teeth. After that, your new-and-improved smile will be ready to show off!
The Benefits of Veneers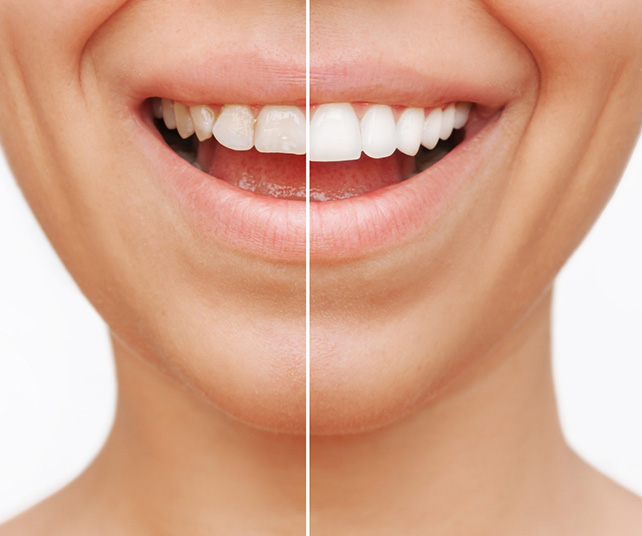 Veneers provide a multitude of benefits to patients, including the fact that they:
Can address one tooth or an entire arch of teeth
Are easy to maintain
Can last for well over a decade with proper care
Are stain-resistant
Can be placed in as little as two appointments
If you are ready to pursue your dream smile and think that veneers are the right solution, don't hesitate to get in touch with our team. We look forward to helping you!