Dental Crowns – Little Ferry, NJ
Improve Your Smile with an All-Ceramic Crown
A dental crown is among the top restorative procedures performed every year because it is an effective and successful method to repair a damaged tooth. However, it can also be used along with other procedures, like a dental bridge or root canal therapy. A crown can provide the long-lasting solution you need to maintain a healthy, functional smile. Dr. Peters will create a high-quality restoration that will look just like a natural tooth, so you won't think twice before showing your pearly whites.
Why Choose Erin Dental for Dental Crowns?
Advanced Technology
High-quality Materials
Natural-Looking Results
What is a Dental Crown?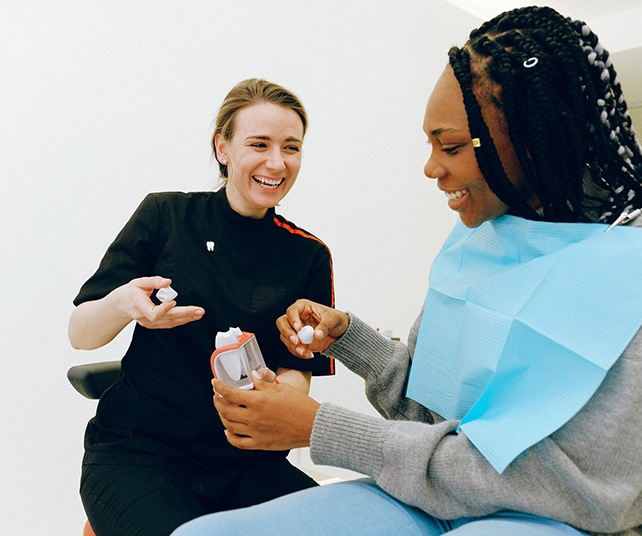 A dental crown is a custom-made cap that's bonded over the surface of a tooth above the gum line. It's most often used in restorative dentistry to repair or rehabilitate a compromised tooth. Modern restorations are made of all-ceramic materials, which allow them to look natural. As a result, crowns also hold a commonplace in cosmetic dentistry because they blend in with real teeth. You can cover various aesthetic flaws, like discoloration or an abnormally shaped tooth. The benefits don't end there. Crowns can also protect a tooth from future damage. Their versatility makes them an excellent solution to help you achieve and maintain your best smile.
The Dental Crown Process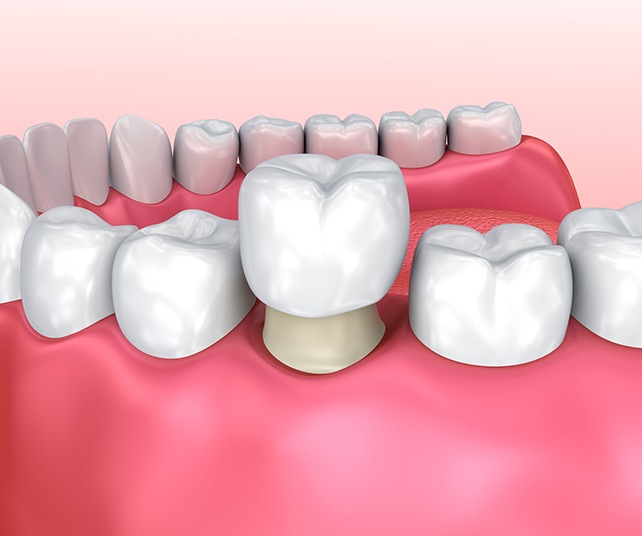 After your initial consultation to create your treatment plan, you'll be scheduled for the first half of your procedure. Dr. Peters will perform any preliminary procedures, such as a root canal, and your tooth is prepped for the restoration. A local anesthetic may be used to keep you comfortable while Dr. Peters reshapes your tooth to allow the crown to fit over it.
Once your tooth has been prepared, she will take an impression of your mouth to get the measurements needed to create your restoration. The mold will be sent to the dental lab, where your restoration is crafted from all-ceramic material to meet your exact specifications. It can take them a couple of weeks, so Dr. Peters will bond a temporary crown over your tooth while you wait.
After your final crown has been sent back to our office, you'll return for your second appointment. The temporary restoration will be removed and your permanent crown will be bonded to your tooth.
The Benefits of Getting a Dental Crown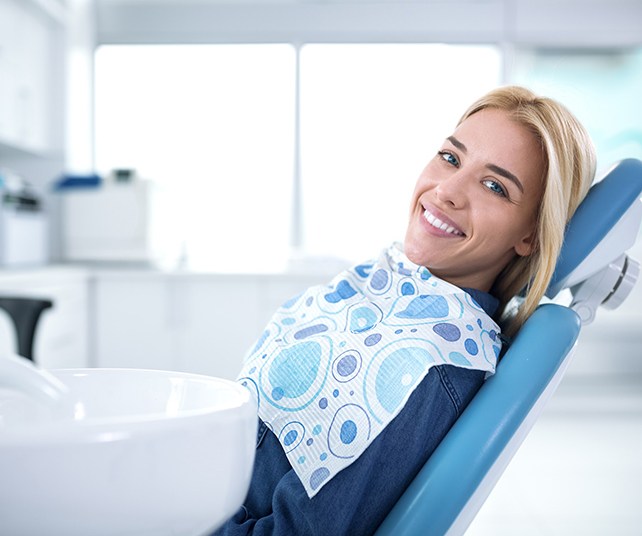 Crowns have been used for Generations because they offer several benefits, including:
Natural-Looking Appearance: Ceramic is the go-to material for crowns because it is durable and looks natural. You won't have to worry about a dark restoration blemishing your smile.
Biocompatible Solution: Ceramic crowns are completely metal free, so there's no risk of allergic reaction. They support your overall health and wellness while improving your smile.
Long-Lasting Solution: Although ceramic crowns don't contain any metals, they are equally durable. The average lifespan is about 10 years, but it's not unusual for crowns to thrive for much longer.
Durable: Your crown can withstand the pressure of chewing and daily wear and tear. It will feel like a natural tooth.
If you need a dental crown, Dr. Peters can help. Request an appointment through our website or give us a call at (201) 641-9119.